Required Equipment
All Cambridge Youth Lacrosse players are required to wear protective gear.
Equipment can be borrowed or purchased.
Check with our sponsors and partners for discounts and specials.
If acquiring equipment poses an undue hardship, please contact us at needequipment @ cambridgeyouthlacrosse.org or ask a coach at any practice session for more information on equipment availability and our lending policies.
Families that borrow equipment from CYL are responsible for returning all borrowed equipment at the end of each season. Any lost or broken items will be subject to appropriate replacement costs.
Replacement cost payments can be made here.

NEW Boys Equipment Standard for 2022
Starting January 1st, 2022, ALL boys are required to wear chest protectors and shoulder pads that meet the new NOCSAE ND 200 performance standard. The updated requirements are in place to provide safer equipment that reduces the risk of commotio cordis (cardiac arrest induced by impact to the area over the heart). You can learn more here.
Boys are required to have: Stick, gloves, helmet, shoulder pads, elbow pads, cup, and mouth guard.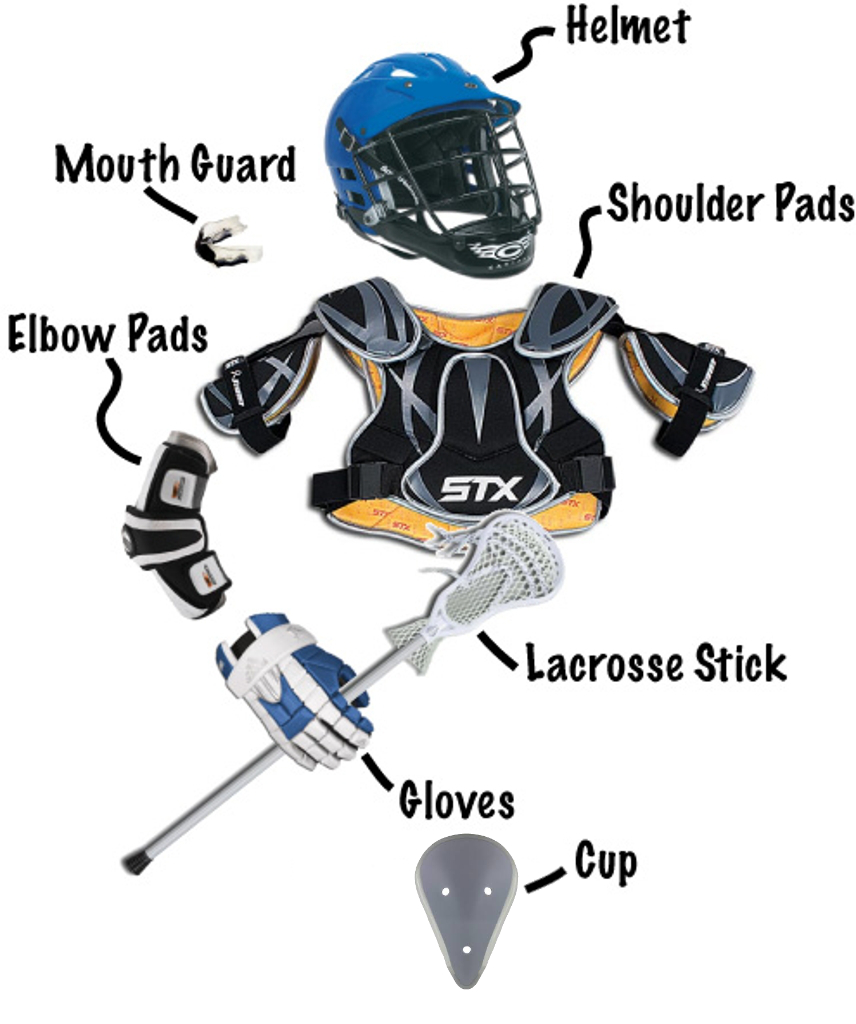 Girls are required to have: Stick, goggles, and mouth guard.