CYL Store
Online CYL Swag Store!
Our online merchandise and swag store is OPEN for business through Sunday, March 7th!
DELIVERY DATE - Week of March 28th - In time for the first game of the season!
Get your CYL gear today - socks, shorts, t-shirts, hoodies, and more!
First Shopping Period Closed - https://cyl2021swagstore.itemorder.com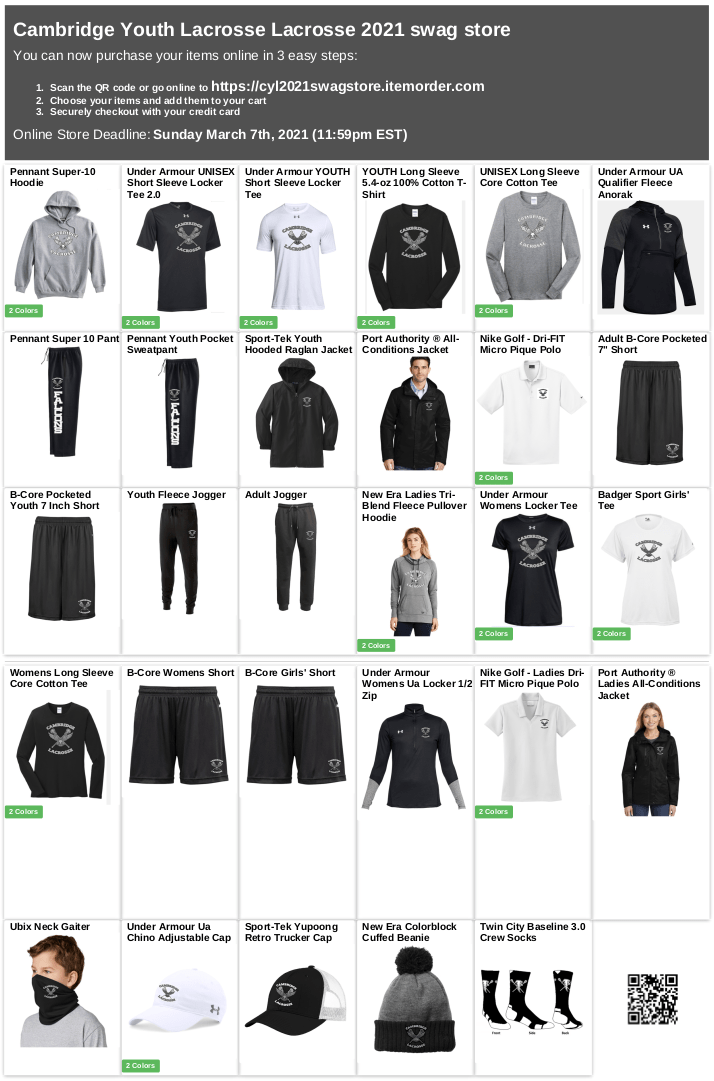 ---
Lacrosse Shorts
Cambridge Falcons branded throwback lacrosse shorts can be purchased at a cost of $20 each. These shorts definitely look sharp, but are completely OPTIONAL. Players can wear whatever they feel comfortable in to practices and scrimmages.
Shorts are available to all that want them including: players, parents, fans, and friends: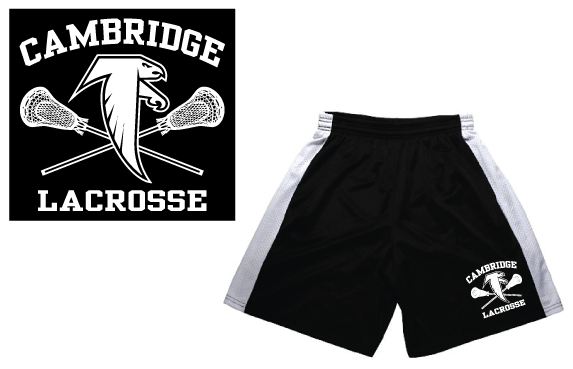 If you are interested in purchasing shorts, please send an email with your requested quantity and sizes to play @ cambridgeyouthlacrosse.org and we'll collect payment for them when you receive them.
Sizes range from Youth Medium to Adult XL.

---